Serving in a
Sea of Possibilities
Carnival Foundation supports hundreds of organizations annually with primary funding focused in the areas of the arts, human needs, education, health and the environment. This is a partial list of the many organizations and agencies Carnival Foundation supports.
Signature Program:
Carnival Scholarship


& Mentoring Program

In 2007 Carnival Foundation launched an in-the-workplace mentoring program for high school students. Those chosen are graduates of the HEAT Academy, an after-school academic-enrichment program sponsored by Carnival and offered at three at-risk Miami-Dade County elementary schools. HEAT Academy graduates who meet the program's middle school grade criteria are invited to participate in the Carnival Scholarship & Mentoring Program as high-school freshmen.

Currently, 106 Carnival management team members serve as mentors to 106 Miami-Dade County high school students. During the school year participants visit Carnival headquarters for four hours monthly to shadow their Carnival "big" and observe them in an office environment.

In their senior year, Carnival Scholarship & Mentoring Program participants can apply for one of 15 college scholarships Carnival Foundation purchases annually from Florida Prepaid College Foundation.

Carnival has spent more than $2.5 million on 210 scholarships, and has awarded 105 to mentoring program graduates. The first class of the scholarship recipients graduated from college in 2014.

Key Initiatives
Big Brothers Big Sisters of Miami Carnival Center for Excellence
In 2016, Big Brothers Big Sisters of Miami celebrated the grand opening of the Carnival Center for Excellence as the result of a gift from Carnival Foundation. The donation is the largest corporate gift ever bestowed on the Miami chapter and the largest ever provided to any local affiliate chapter of the national nonprofit youth mentoring organization. Carnival Center for Excellence serves as the headquarters for Big Brothers Big Sisters of Miami and includes facilities to support ongoing mentoring and educational activities for Big Brothers Big Sisters' "Little" participants. The center includes a "You Media" creative area for music, video and creative digital learning; a computer lab; space for homework and tutoring; life-skill classes; continuing education; and the Miami HEAT Big Fitness Room with exercise equipment, free weights and activity space.
Carnival Kids Program
Administered by the Zoo Miami Foundation, the Carnival Kids Program is a conservation and environmental science program for fourth- and fifth-grade students in at-risk schools in Miami-Dade and Broward counties. The program assists more than 600 students annually and has served more than 9,000 students (19 Title 1 Schools) since its inception.
HEAT Academy
Carnival Foundation and the Miami HEAT NBA team partnered to offer this after-school enrichment program for students in third through fifth grade. Focused on improving math and reading skills through a unique hands-on thematic curriculum, the program is offered at three local inner-city schools and serves 390 students annually. Carnival Foundation is the presenting sponsor of HEAT Academy.
Jackson Memorial Foundation/Holtz Children's Hospital
Carnival Foundation funded the renovation of the Pediatric Intensive Care Unit at Holtz Children's Hospital. The "Carnival Cares for Kids Center" includes 30 special oversized rooms that enable family members to remain with their critically ill children, as well as a comfortable lounge where family members can relax at the hospital.
Miami Children's Museum
Carnival Foundation supported the creation of the museum's Carnival Cruise Line Ship Exhibit, which features a cruise ship environment where visitors learn about how a cruise ship functions and the cruise industry's relationship to local and international communities.
Florida International University/Chaplin School of Hospitality and Tourism Management
Carnival Foundation funded the renovation of the school's 2,600-square-foot multipurpose facility, which was renamed the Carnival Student Center. The facility creates a gathering place for more than 1,500 students annually. With nearly $1 million in donations since 1995, the Foundation also established Carnival-sponsored scholarships for undergraduate and graduate FIU students.
In 2014, Carnival Foundation further strengthened the relationship by adding a scholarship endowment known as the Carnival Bridge Scholars. The program supports junior and senior students who are in jeopardy of not graduating due to financial constraints and the endowment enables them to complete their education. Carnival Foundation also established the Carnival Gold Scholars program at the school through a $400,000 multi-year gift. The program awards renewable, full-tuition scholarships, including room and board, of up to $20,000 each to five new qualifying students every year.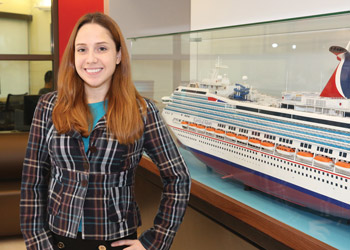 "The Carnival Center is the heart of the FIU Chaplin School of Hospitality & Tourism Management, where I look forward to spending my time between classes. It is where student clubs meet, job interviews are conducted and new opportunities are created. For the students this is definitely the place to be!"— Daniela V. Walter, student
National YoungArts Foundation
Founded by the late Ted Arison, YoungArts is an arts scholarship program that aspires to identify emerging artists and assist them in their educational and professional development. To date, YoungArts has honored more than 17,000 young artists with over $6 million in monetary awards. Carnival is the premier sponsor of YoungArts.
New World Symphony (America's Orchestral Academy)
This intensive three-year fellowship program, which was founded by Ted Arison, offers young musicians a range of performance and educational opportunities in both domestic and international venues with an annual audience of more than 78,000 patrons. Carnival is the organization's premier sponsor.
The Nature Conservancy
Carnival Foundation in partnership with Carnival Corporation & plc, is providing a monetary gift over five years to support The Nature Conservancy's global marine protection efforts. Foundation support is directed to locations where industry and community are most dependent on marine and coastal resources — including conservation priority sites where Carnival Corporation and its nine cruise line brands operate.
St. Thomas University
Carnival Foundation and St. Thomas University partnered to create the Carnival Cruise Line Science and Technology Building, a two-story 32,000-square-foot facility that includes four laboratories, six research laboratories, five clinical laboratories, four preparation rooms and a media library. The facility is designed to attract top national and international science scholars.
Additional Partners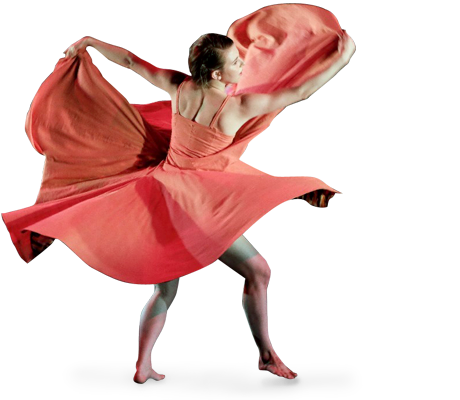 Arts/Culture
Aquarium of the Pacific
Thelonious Monk Institute of Jazz
Florida Grand Opera
Institute of Contemporary Art
Miami City Ballet
Miami Theater Center
Museum of Discovery & Science
Education
Breakthrough Miami
Coast Guard Foundation
Council for Educational Change
Edge4Vets
Florida Prepaid College Foundation
Hispanic Scholarship Fund
OneGoal
Overtown Youth Center
Teach for America
United Negro College Fund
Health/Human Services
American Cancer Society
Buoniconti Fund to Cure Paralysis
Cystic Fibrosis Foundation
Dolphins Cancer Challenge
Jackson Memorial Foundation
Juvenile Diabetes Research Foundation
Liga Contra El Cancer/ The League Against Cancer
Multiple Sclerosis Foundation
St. Jude Children's Research Hospital
Human/Social Needs
Best Buddies International
Big Brothers Big Sisters of Greater Miami
Boys and Girls Clubs
Broward Partnership for the Homeless
Camillus House
Chapman Partnership
Dress for Success Worldwide
Feeding South Florida
Honey Shine Inc.
Kids in Distress (KID)
Make-A-Wish Foundation
Miami Lighthouse for the Blind
Mourning Family Foundation/ Overtown Youth Center
The Painted Turtle Gang Camp Foundation
Special Olympics
United Way of Miami-Dade
YMCA