All Aboard for a Better Future
Carnival Foundation is dedicated to creating positive change through empowering youth, enhancing education and strengthening families in the communities where we live and work.
We believe that being a member of a community means giving something back. Carnival Foundation supports a broad spectrum of organizations that positively impact thousands of youth and families each year through charitable giving, in-kind donations and volunteerism.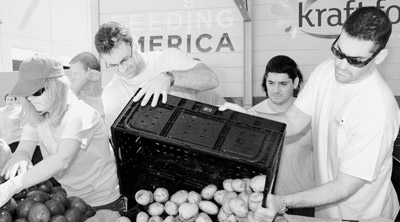 Impact
Through grants and sponsorships, Carnival Foundation touches thousands of lives each year. Learn More.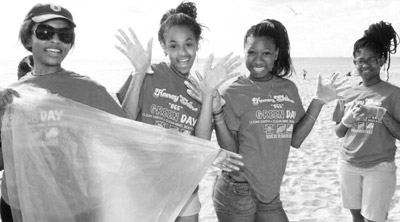 Our Partners
Carnival Foundation supports hundreds of organizations annually with primary funding focused in the areas of the arts, human needs, education and health. Learn More.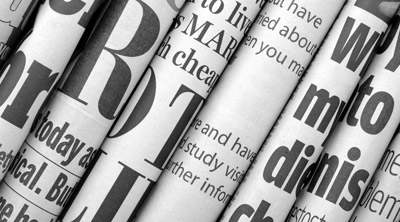 In the News
Whether it's receiving an award or making headlines, read about Carnival Foundation's latest achievements. Learn More.
Featured Partner
Honey Shine, Inc.
Honey Shine is a non-profit girls' organization that was founded by Tracy Wilson Mourning in 2002. Honey Shine encourages the balance of mind, body and soul in girls ages 8 to 18, affectionately called "Honey Bugs," in underserved Miami-Dade and South Florida communities, by providing academic and nurturing experiences that enlighten their paths and empower their future.
Every summer, Honey Shine hosts a day-camp at the Carrollton School of the Sacred Heart in Miami. "Camp Honey Shine" began in 2006 as a one-week camp for girls in the program, and by 2011 it expanded to become a fully operational six-week camp.
Camp Honey Shine allows the program to carry on its mission by providing great experiences for the Honey Bugs. The girls participate in a variety of activities including: academic STEM, language arts, debate, critical thinking, dance, arts and crafts, swimming, reading, yoga, meditation, and so much more. Additionally, Honey Shine realizes the importance of raising the Honey Bugs' self esteem and therefore partners with academic institutions, with programs designed to address the social and environmental issues the Honey Bugs experience in their day-to-day lives.
From the beginning, Carnival Foundation has been Honey Shine's largest and most consistent corporate supporter and sponsor. Carnival Foundation has provided unparalleled support by contributing large sponsorship assistance, hosting membership recruitment events aboard its ships, and providing countless hours of in-kind volunteer support and assistance.
Because of Carnival Foundation's dedicated commitment, Honey Shine is able to extend its academic and enrichment programming during the summers and throughout the year. Honey Bugs are graduating from high school and attending college, and most of all, they are aspiring to rise above their circumstances and, in turn, they are helping their communities do the same.