Carnival Foundation Celebrates National Volunteer Month with a Revitalizing Project at Boys & Girls Club of Miami-Dade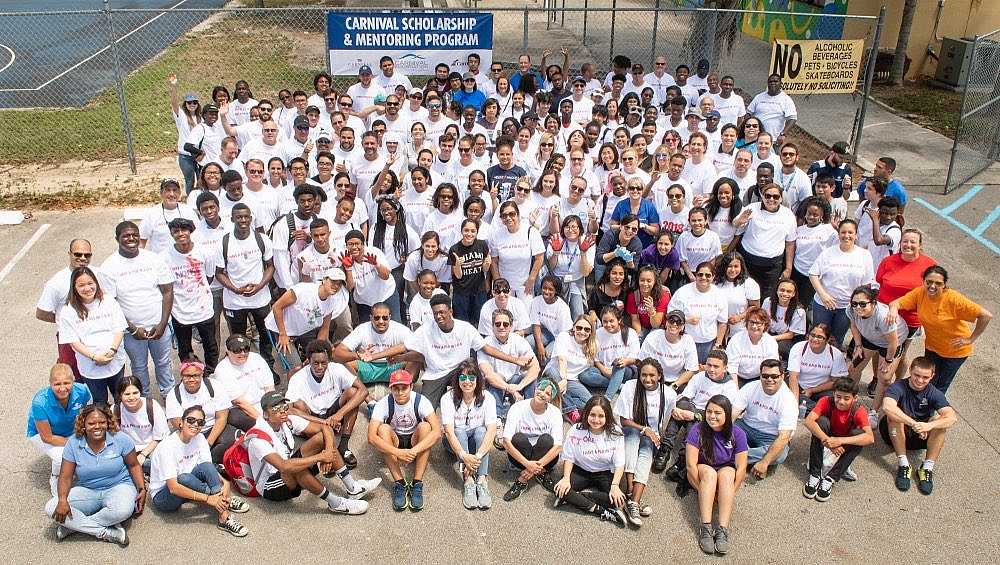 More than 200 students and mentors volunteered to spruce up the Kendall location
MIAMI (May 1, 2018) — Carnival Foundation, the philanthropic arm of Carnival Corporation, celebrated the end of April's National Volunteer Month by renovating several areas at the Kendall location of Boys & Girls Club of Miami-Dade. More than 200 students and mentors from Carnival Foundation's Scholarship and Mentoring Program gave their time and talent to make the center more welcoming and vibrant for the kids and staff.
The Carnival volunteers added new landscaping, painted the parking lot, cleaned up the playground and gave a fresh look to the offices and game room. This is the first time that students who participate in the Carnival Scholarship and Mentoring Program volunteered in a community project with their Carnival-employee mentors.
"Doing this service project at Boys & Girls Club was a great opportunity for our students and mentors to bond while serving their community," said Linda Coll, executive director of Carnival Foundation. "Everyone enjoyed watching the center transform over the course of the day, and it was nice to do something outside of the office environment for a deserving local organization."
The Carnival Scholarship and Mentoring Program is an in-the-workplace mentoring program that pairs high school students with Carnival employee volunteers for their four-year high school experience. During the school year, participants visit Carnival's headquarters once a month to shadow and observe their mentors in an office environment.